One Page Poetry Circle Archive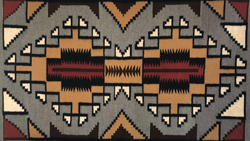 Welcome to the Virtual One Page Poetry Circle!
Date: December 19, 2023
Theme: Poetry and Mysticism
Time: 5:30 – 6:30 pm
Place: St. Agnes Branch Library, 444 Amsterdam Ave, 3rd fl. Or by email (see addresses below)
Find a poem! Show up! Or, send a poem by email!
We're back for the sixteenth fall season of the One Page Poetry Circle where people examine the works of established poets. While there is no instructor and this is not a workshop for personal writing, once a month OPPC gives everyone a place to become teachers and learners to explore the form, content, language and meaning of poetry. Since the circle began, participants have selected and discussed 1530 poems and have read countless others in pursuit of poetry that speaks to them.
GOOD NEWS: The One Page Poetry Circle has returned to the St. Agnes Library.
In addition, for those who are unable to attend, you will still be able to participate by email.
The theme for December is Poetry and Mysticism. Poetry and mysticism have much in common—concern with questions such as death, love, the soul, immortality, and God. Both share the liberating power of deep levels of consciousness and the unity of all things. As one mystic poet, William Blake, wrote: "If the doors of perception were cleansed, everything would appear to a man as it is, infinite."
Yet, some may ask, what exactly is mysticism? It is all around us, as in these lines of Adam Zagajewski's "Mysticism for Beginners" translated by Clare Cavanagh:
Suddenly I understood that the swallows
patrolling the streets of Montepulciano
with their shrill whistles,
and the hushed talk of timid travelers
from Eastern, so-called Central Europe,
and the white herons standing—yesterday? the day before?—
like nuns in fields of rice,
...
are only mysticism for beginners,
the elementary course, prelude
to a test that's been
postponed.
The Victorian poet and novelist Emily Brontë expressed her belief in the unity of all in "No Coward Soul":
Though earth and moon were gone
And suns and universes ceased to be
And Thou were left alone
Every Existence would exist in thee
If you can make the December 19th meeting, we ask that you bring a poem with you on the theme of Poetry and Mysticism, with copies for others if you can.
If you're unable to attend, send us the poems you've selected with a comment on why you chose them. We'll share the poems with you in person, by email, and through our blog.
We met on November 21st to discuss Poetry and Promises.
AnnaLee opened the circle by reading a Jane Hirshfield poem, "The Promise" with its liberal use of anaphora (word repetition). In vain, the author asks her many loves to stay rather than evolve: "Stay, to the earth/of riverine valley meadows,/of fossiled escarpments,/of limestone and sandstone./It looked back/with a changing expression, in silence."
Ed found a Haiku, which prompted a discussion of other spare Eastern forms of poetry: haibun and Zen koans. "The Promise" by Paul Warren, questions whether a promise can be broken in the space between the saying and the hearing:
A promise leaves your lips
As it floats to me sweetly
Is it now too late
Daria brought the Victorian poet Christina Rossetti's much loved "Promises like Pie-Crust," with its three stanzas of eight lines each and many arguments showing the ease with which both a crust and a promise are broken: "You, so warm, may once have been/Warmer towards another one;/I, so cold, may once have seen/Sunlight, once have felt the sun."
Cate chose "Eye" by Jamaica-born Colin Channer, an associate professor of literary arts at Brown University. The poem with its lush imagery and word sounds, is from his poetry volume Console, which is among The New York Times Best Books of 2023:
Mist and drizzles turn to buffets then
all normal snaps from roots,
havoc sent to ravage wave to wave.
So it was for Wampanoag, Nipmuc,
Niantic, Pequot, Narragansett—
deluge-colonizing, gust insults,
bodies shook like canoes in crosscuts,
pneumonic fear, and the drowned boy's
last view—the eye—what stillness.
One new god's promise. Peace.
Gail completed the poetry circle by reading "Promises to Keep" by Robert David O'Brien published in Poetry: A Magazine of Verse, 1944. She loved the poem for its intriguing comparisons, sounds, and imagery, yet found its message elusive. The author was elusive too, as other than the Poetry Foundation's website, she found no more information. This led to a thoughtful group discussion, as we cracked its verses open and teased out meaning: "Inchoate and unredeemed/Saviours without scars,/Perforate the opaque night/With promises of stars."
Abigail loves the way that David Kirby brings his forsaken promises to life in "Broken Promises": "This morning I caught one;/small and stupid, too slow to get away,/it was only a promise I had made to myself once/and then forgot, but it screamed and kicked at me."
Scott thought about "Western Star" by Stephen Vincent Benet and wondered if anyone read Benet anymore. "He started writing this epic poem about the settlement of the US. He got off to a great start and then dropped dead of a heart attack. I have always been haunted by his Prelude, where he seeks the assistance of the Muses. What a wonderful evocation of the promise of what America might have been":
Lend me your music for a little while, ...
Till I can see the fate, and see it all,
With something of the wonder and the awe
Those mutinous sailors saw...
To see before them there,
Neither the kraken nor the loadstone rock
But, thin with distance, thin but dead ahead,
The line of unimaginable coasts.
Roger enjoyed Shakespeare's promise of immortality in "Sonnet 18" which begins: "Shall I compare thee to a summer's day?/Thou art more lovely and more temperate" and ends with the promise that "thy eternal summer shall not fade ... So long as men can breathe or eyes can see,/So long lives this, and this gives life to thee." Long live poetry!
Larry chose "Promise of Peace" by Robinson Jeffers, "If I should wish to live long it were but/To trade those fevers for tranquility,/Thinking though that's entire and sweet in the grave/How shall the dead taste the deep treasure they have?" Larry was pleased to fulfill the "assignment," but he also likes "Jeffers enough, that on October 27, 2007, I attended a panel discussion celebrating Jeffers' induction into the Poet's Corner at The Cathedral Church of Saint John the Divine in Manhattan."
Mary Ball sent "Why I Needed To," saying "I love this poem by Richard Blanco, which is essentially about the human condition":
because I needed the seagulls tending the horizon to teach
me again to be as still as them, to peer calmly into the void
of the skies I face ... because I needed to hear the waves
break and break me into the lines of this poem ... because
I needed to burn, to see myself shine just as beautifully
as the rosy glow of the sunlight bathing my closed eyes
Carol remembered the "irrepressible poetry/songs/lyrics of a Broadway Play!!! taking me back to times of optimism"—Burt Bacharach's song, "Promises, Promises" from Neil Simon's play of the same name: "Oh, promises, their kind of promises can just destroy a life/Oh, promises, those kind of promises take all the joy from life/Oh, promises, promises, my kind of promises/Can lead to joy and hope and love." Carol comments, "These words cut both ways—moving from broken promises, frustration and sadness to the hopefulness of future love, future joy."
Ann was intrigued by Simon J. Ortiz's "The Promise We Live By" a poem that finds meaning in the unreliability of weather forecasting on the West Coast: "We never quite know what the sky promises,/and there is certain assurance in that fate./It is for that we wait. We've already weathered/more than promises. They've passed us by."
Kai sent Ernest Dowson's "Non Sum Qualis eram Bonae Sub Regno Cynarae": "And I am desolate and sick of an old passion,/Yea, hungry for the lips of my desire:/I have been faithful to thee, Cynara! in my fashion." "Even though there is no direct reference to a promise made (or a promise broken), the poet's melancholic attachment to his lost love is clear evidence of a promise remembered, if not kept. His heavy heart is faithful to the promises made to his erstwhile love, even as his body engages in other passions."
Phil remembered a favorite poem from his old copy of The Poems of Robert Frost (A Modern Library Book) "Stopping by Woods on a Snowy Evening": "The woods are lovely, dark and deep,/But I have promises to keep,/And miles to go before I sleep,/And miles to go before I sleep.
Susan sent Edna St. Vincent Millay's "Time does not bring relief; you have all lied," noting that "The word 'promise' doesn't appear anywhere in the poem. However, the poem is about a woman whose heart is broken. She has lost the man she loves. Her disappointment is so deep that life itself now seems to her a broken promise": "Time does not bring relief; you have all lied/Who told me time would ease me of my pain!/I miss him in the weeping of the rain;/I want him in the shrinking of the tide.
Whether a poem talks about mysticism or has a mystical element, choose a poem that has meaning to you. If you can attend the Poetry Circle, bring a poem, with copies for others. If you're unable to attend, email your selection to one of us by December 19 with a brief comment on why you chose it. Try Poetry Foundation or poets.org. Blog with us onepagepoetrycircle.wordpress.com.
Fall 2023 Schedule
December 19: Poetry and Mysticism
Abigail Burnham Bloom, abigailburnhambloom(at)gmail(dot)com
AnnaLee Wilson, annalee(at)kaeserwilson(dot)com
The One Page Poetry Circle sponsored by the New York Public Library is open to all. St. Agnes Branch Library is handicap accessible.